News
Sorry folks, the band is no more!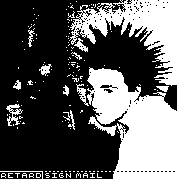 Set List

Riders on the storm, Higher, Alive, Crossroads,
Wind Cries Mary, Fire, Back in the USSR, Stone Free, Sympathy for the devil, Love me 2 Times, Love Her Madly, One Way Out, Too Rolling Stoned, Blue On Black, Rock Me Baby, Waiting on the bus/ Jesus Left Chicago, Not Fade Away, Tube Snake Boogie
It's all over now, Rockin in the free world, Route 66, Go your own way, Bad to the Bone, Jumping Jack Flash, Knocking on Heavens Door, Oh Well, Aint too proud to beg, Aint done wrong, Little Wing, Help,

Army Reservist and Lead Guitar Player called to active army duty, will put Roadhouse project on hold.
News updated weekly.